Importance of Sample Reflective Essay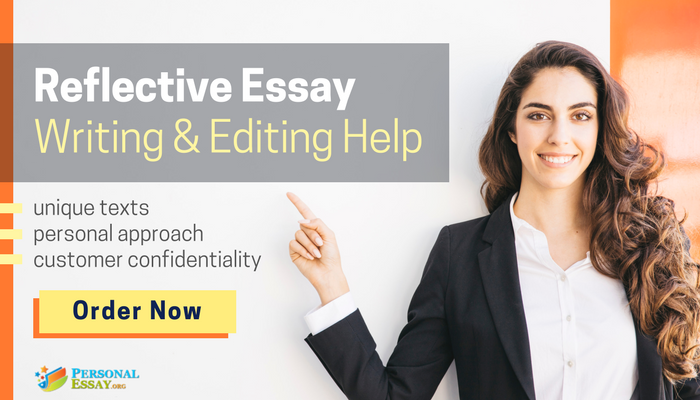 A reflective essay will ask you to convey your personal insights about a certain topic, and a personal reflective essay will likely ask you to reflect on a certain aspect of yourself, or a certain experience of yours, something that is important and conveys a good deal about yourself. When writing a reflective essay it's important to try and be unique and insightful, this is about you, so you don't want it to be just like someone else's, you don't want it to contain the same dull generalities as another's. We've included a personal reflective essay example that you can learn the basic principles of writing a reflective essay from.
Download a sample below by clicking on it!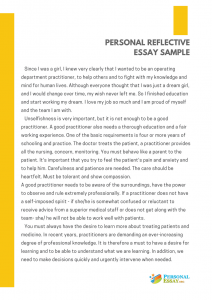 Learn from Sample of Reflective Essay
When looking back on my experience in High School there's a lot to think about and consider, my classes were certainly hugely important in shaping who I am, the things I've learned have been sort of a mirror for me and I've learned a great deal more about myself, but the things that stick out most aren't the classes, but the people. The most profound aspect of high school is that it's spent entirely in the realm of other people, your formative years are purposefully fostered surrounded by people, and I found that to have an even greater effect on who I am. I learned that there are people you like and people you don't like, people who need help and won't ask for it, people you just need to move on from, people that could use a friend, it was being surrounded by all those people all the time, everyone just struggling to grow up just like I was, that really taught how to look at and deal with the world, and ultimately taught me who I was.
A reflective essay indicates a certain aspect or particular skill of a person in relation to the concerned job or responsibility during the assigned duty. An ODP reflective essay describes the responsibility of Operating Department Practitioner in terms of taking care of physical and psychological needs of patients during the operation and providing a high standard care to the patient during anesthesia, surgery and recovery. The purpose of writing ODP reflective essay is proving the ODP, an obligatory part of multidisciplinary operating theatre team.


ODP Reflective Essay Writing Tips
Don't just try and give insight into something about yourself that's not particularly interesting or important, if you're going to go to the trouble of doing it then make sure that you give them something good, teach them something truly powerful and meaningful about yourself and who you are.
While writing the ODP Reflective Essay, keep in mind the nature, purpose and style of writing a reflective essay. Being a reflective essay, it should be focused only upon your relevant skill that matches with the job requirement and responsibilities of ODP.

Don't try to write unnecessary information about your irrelevant expertise. This will no doubt, increase the length of your essay, but will put a negative image in the eyes of reader.

Before writing the experience and educational background related to ODP, you should mention your expertise or achievement during your professional career as ODP.

In case of having ODP experience in more than one medical centers, discuss the most famous medical center in top lines and highlight it. There is no need to write all the professional experiences in chorological order. You should mention all the relevant experiences but should also arrange them reputation-wise.  

You should mention only that educational background in your ODP Reflective Essay that shows your academic progress in Operating Department Practitioner exam. Don't forget to mention the institute and year of passing ODP exam.

You must take care of symmetry and format and style of writing a reflective essay. There should also be no grammatical or spelling mistake in your ODP Reflective Essay.
Your reflective essay might focus on something mundane, many of our personal reflective essay examples do, what's important is that you broaden their scope and show what it meant to you because that's all that matters.
Make use of our personal reflective essay sample and get individual help  from our experts now!
[sitemanager-price type=order]